To facilitate growth approaching mainstream adoption, registered company Cryptothrift based in Sydney Australia has undergone rebranding to Bitify.
Bitify Marketplace
Bitify offers Bitcoin and Litecoin marketplace and auction site. Automated secured escrow service offering buyer and seller protection for up to 30 days.

Bitify is an Australian registered Bitcoin and Litecoin marketplace and auction site. They are currently the number one marketplace and auction site accepting Bitcoin in the world. They offer a safe and secure platform for sellers to list their items for sale FREE of charge for buyers. Buyer bid and buy those items while taking advantage of our 30 days buyer protection and in-house automated escrow service.
Information
Two Sydney based developers run the Bitify.com site whilst holding down other full-time jobs and raising kids!.  As such, they rely heavily on our great community of users to help us out as much as they can, moderating the site and reporting users. They're always looking for more help, so if you are interested in becoming a moderator, please let us know.  Despite our small team, they pride themselves on providing great customer support.
Introduction
Thanks to the help and support of the community Bitify has achieved steady growth since its launch in September 2013.  In February 2015 we reached a milestone of 25,000 users and are regularly topping their record sales figures.  Not bad for a business that has never received investment funding!

Over the coming years, Bitify planned with many more features. Their intention is to release a new set of updates and features every quarter,  and when they do they will email their users to keep you all informed.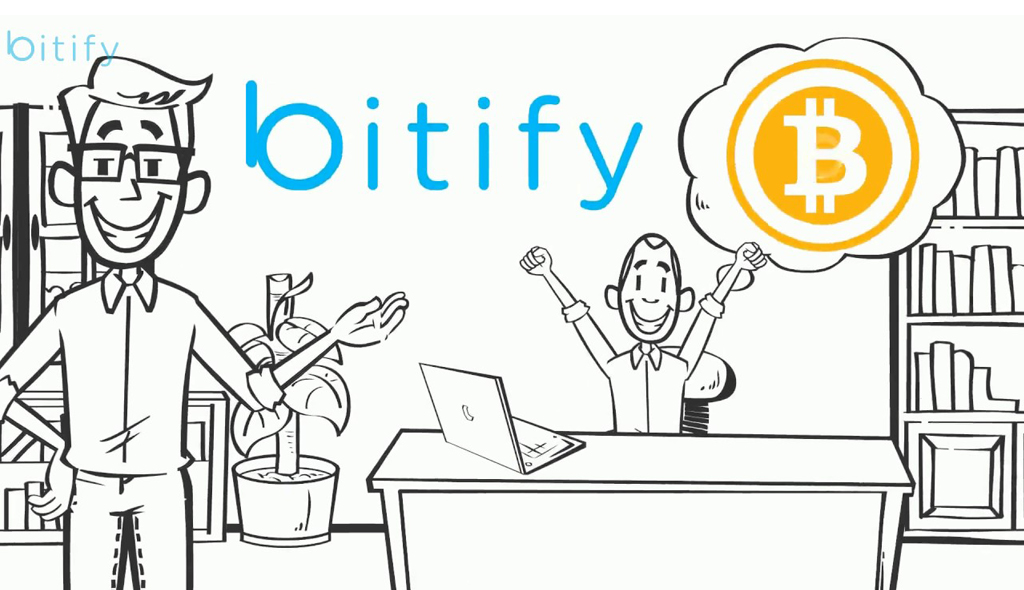 Bitify Features
There are a few points which they'd like to shed some light on to reduce confusion and let you enjoy a better user experience on the site.
Features which they'd like to shed some light
Bitify is a no-fee listing site, no sale no fees.
They're running a promotional offer on all sold items before the end of 2013. Across the site only a transaction fee charged of 0.001 BTC or 0.1 LTC  .
When escrow used, they charge 1% escrow fees to sellers.
Support digital downloads. In step 2 of posting an item, you can upload your digital downloads for instant delivery upon reception of the coins. Please let the viewers know when your listing is digital so they can download it.
They do not store your coins. Although all payments have to go through for the confirmation system to do its job, the moment the payment clears funds released. In the case of Escrow, they store funds in a cold wallet, a cron job sends any coins to our cold wallet every 1 minute. Once item marked as received, funds released to the sellers automatically.
Buyers, please make sure you mark items as "Received" when you're satisfied with the reception of the item to avoid any delays in releasing funds to sellers.
Buyers and sellers can exchange details through their private messaging system.
About Bitify
Bitify is marketplace and auction site allowing buyers and sellers to transact using Bitcoin. Trading for almost 2 years, the site boasts nearly 50,000 users and several thousand items listed for sale. Business is based in Sydney, Australia, and is registered with the Australian Securities and Investments Commission (ASIC).